Like many time-tested traditional foods, our
Kaymak
is a family recipe that has been handed down from generation to generation.
As a child growing up in the Hakkari Mountains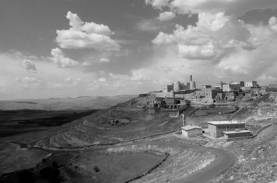 in southeastern Turkey in the mid-1800's, our Great-Great-Grandmother Dora was in charge of milking the water buffalo in order to make the Kaymak for Sunday breakfast each week.
Dora used the recipe that was passed down to her from her mother, who was known for making the village's most flavorful Kaymak. As the family migrated to Iraq, Dora's grand daughter Yasmine kept the tradition alive by sharing it with her village.
Today, Dora's Kaymak recipe remains a part of the family tradition at Atour Foods. We are proud to share it with our valued customers.
Click here
for some of our favorite recipes!